March 25, 2020 |
Wendy Vallaster
Just a quick note to say hi to all of you fantastically loyal and loving Tightrope Winery fans out there! It has been a crazy entry into the winery in such challenging times, but nevertheless, it has been loads of fun pioneering new paths as we navigate our way through this newly emerging environment!
The team here is really pulling together all of that energy that we would normally be putting into a big Spring Tasting Room Opening, into finding creative ways to bring Tightrope's wines directly to you. I hope we are managing to do it well, but would love to hear any ideas that you have that would allow us to do better. Shoot us an email, tweet, fb message, or even instagram! Remember that we'll now ship free using the code SHIPTOSIP with online orders of 6bot+ here. If you are in the neighbourhood and want to order online and swing by to pick it up, just give us a ring and we'll scoot out and put it in your trunk for you!
Some of the best news too that we have heard is that the Govt. has now allowed temporary (hopefully not so temporary) measures for restaurants to sell our wines along with take out orders!!! So amazing! Thanks, so much BC.
I am so looking forward to welcoming you to Tightrope Winery in person, but for the mean time, I would love to be in touch via all of the wonderful avenues we share through the many social media platforms that exist. So let's keep in touch, and enjoy great wines in a virtual environment.
I've posted a brief bio that you should be able to track down somewhere on this site, not sure yet where it will save it, but you could have a peek at it if you are interested. I come from a history of wine sales, wine ed, hospitality, travel, with a fair bit of awesome cuisine, and amazing folks I have met along the way : )
...until we meet. Salud! Good Health!
Wendy Vallaster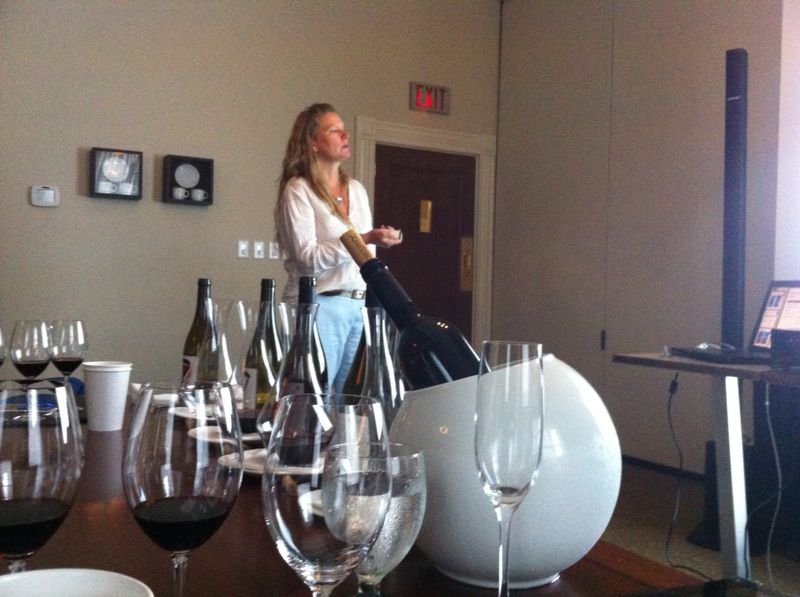 This is me... deep in the heart of a presentation : )