March 2, 2018 | Events | Tightrope Winery
Vertical & Vintages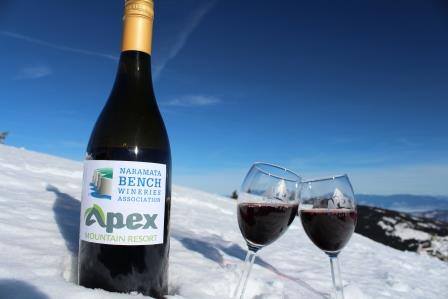 6th Annual Vertical & Vintages, Wine Tasting Event Hosted by the Gunbarrel Restaurant
Presented by Apex Mountain Resort and the Naramata Bench Wineries Association
Saturday March 10th from 7-9pm, is the highlight of this weekend, an evening of tasting many of the renowned wines from the Naramata Bench. Eighteen wineries will be pouring a selection of tastings and the wines will be complemented by delicious tapas and chefs' specialty tastes created by the Gunbarrel's gourmet kitchen. Join the wineries for this wonderful evening of tasting and after in the Gunbarrel Saloon and Restaurant for live music and dancing. After Party in the Gunbarrel with Live Music by Uncorked!
Ticket Link: https://www.eventbrite.ca/e/vertical-vintages-2018-tickets-41532363417?aff=es2