August 23, 2018 | Events | Tightrope Winery
Tailgate Party 2018 - SOLD OUT!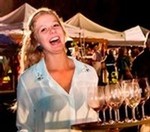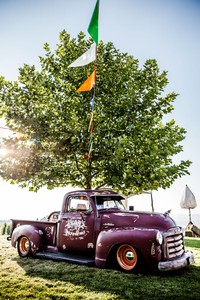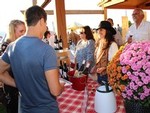 It's our "let your hair down, pop some corks and celebrate the harvest" event, and is the wine and food event for wine enthusiasts to plan an Okanagan Fall weekend around.
An evening celebration featuring distinctive wine tasdtings from 28 Naramata wineries, with local cuisine and live music, celbrating of harvest.
Our twenty-eight members wineries of the Association are heading to the Naramata Heritage Inn on September 8 along with Chefs from Naramata restaurants for the Okanagan's wine tasting party of the season.
This year's theme is "Bootleg Bash" celebrating the building of the Naramata Heritage Inn and the founding of Naramata in the early 1900's.
Hats were big in those days for both men and women so wel will be giving prizes for the best take on heritage hats! So if you dare show up with your take on heritage headwear.
Join us for a fabulous evening of wine, food, music, celebration and fun in the heart of Naramata - the 2018 Naramata Bench Tailgate Party at the Naramata Heritage Inn.
The Naramata Heritage Inn: 3625 - 1st Street, Naramata, BC, V0H 1N0